Posted: November 24, 2014
Mike Denver had his first professional gig in January 2003. He has come leaps & bounds since then and has really made a name for himself.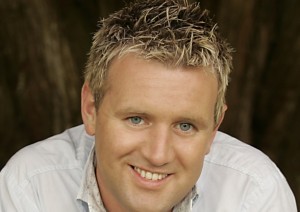 His first album was "Wings to Fly", since then Mike has recorded 11 albums. Mike has released four DVD's, "The Essential Galway Boy, "Christmas Country" "Live in Concert" DVD and his most current "Let's Dance-The Live Show"
Mike Denver will be performing at Silver Springs Moran Hotel on Thursday the 29th of January 2015.
We have two options to choose from, we have Show only Tickets from €25 per person or enjoy overnight accommodation, full Irish breakfast and a ticket from €72 per person sharing per night.
Mike will be performing his classic songs "Wings to fly" and "It's a Dream come through". Dance the night away with Mike Denver alongside his special guests on the night who include Philomena Begley, Ray Lynam, John Hogan and Marc Roberts.
It will be an unforgettable night with lots of laughs!