Posted: June 10, 2016
RED COW MORAN HOTEL – A SNEAK PREVIEW!

As the Red Cow Moran Hotel approaches it's anniversary and two decades of delivering four star hospitality to Dublin visitors, we are delighted to give you a sneak preview of the 7 storey hotel extension that is currently under construction at the hotel complex. Ground was broken on the development in Autumn 2015 and the completed extension will be delivered by Autumn 2016.
A three-phase project overall, this hotel extension will bring a host of new and improved facilities to the Red Cow Moran Hotel once completed;
275 SUPERIOR GUESTROOMS

25 STATE OF THE ART EVENT SPACES

EXPANDED NEW LOOK HOTEL RECEPTION

EXTENDED & REDESIGNED HOTEL RESTAURANT
FITNESS SUITE
COFFEE DOCK / WINE BAR
Each of the new guestrooms will feature floor to ceiling windows, be fully sound proofed and include black out blinds, a safe, 43″ LCD TV's aswell as all the usual mod cons guests of the Red Cow Moran Hotel have come to expect from this 4 star hotel. Corporate guests aswell as families can expect comfort and space during their stay making their visit to Dublin an enjoyable experience from start to finish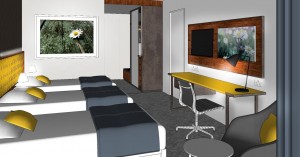 The Red Cow Moran Hotel has become a popular host venue for a whole range of corporate and social events from meetings and conferences to weddings and gala balls. As demand has exceeded our current capacity, the extension includes 15 new spaces, all fitted out and finished to the highest specification. Our existing ballroom which was upgraded in 2014 can hold up to 800 delegates and when you combine the additional 152 bedrooms and all the ancillary services and facilities that the complex will boast there is no doubt but that the Red Cow Moran Hotel provides an ideal host venue in Dublin.
The development also includes a link to the original hotel which will accommodate the new Coffee Dock and Wine Bar. The existing hotel reception will be extended and given a completely new look in order to be able to service the additional bedrooms. Finally, the hotel restaurant; the Winter Garden Restaurant will be extended also and completely redesigned.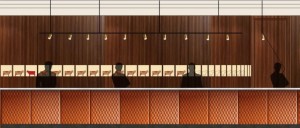 The new Coffee Dock will serve a wide selection of delicious lite bites that will include freshly made sandwiches, wraps and baps, crumbly pastries and aromatic coffee. Guests and non residents will be able to choose between the hotel restaurant, Cocktail Bar and Coffee Dock for breakfast and lunch.
By night the Coffee Dock will become an inviting Wine Bar serving a wide selection of wines and champagnes by the glass along with tasty tapas.
For our hotel guests wishing to maintain their excercise program while away from home; our new Fitness Suite will be kitted out with the latest cardio, strengthening and conditioning equipment.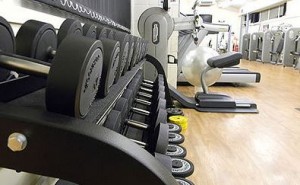 "Toms Table"; our hotel restaurant will continue the existing focus which is on using the best of Irish seasonal produce. It will provide a stylish and convivial venue where corporate and leisure guests alike will be able to enjoy great food and great company.
This 7 storey hotel extension will be delivered in three phases; the first series of rooms will open at the beginning of August 2016, the second phase will be completed by the beginning of September 2016 and the full hotel extension will finished by October 2016.
Stay uptodate with this exciting project by visiting www.redcowmoranhotel.com/dublin-hotel-extension
Tags:
4 star hotel dublin
,
accessible dublin hotel
,
Concerts in Dublin
,
conferences dublin
,
convenient dublin hotel
,
corporate hotel dublin
,
development at red cow moran hotel
,
dublin accommodation
,
Dublin Hotel
,
dublin hotel extension
,
Dublin Hotels
,
dublin wedding venue
,
events dublin
,
hotel extension
,
hotel extension dublin
,
hotel venues dublin
,
Live Music in Dublin
,
meetings and events dublin
,
MORAN HOTEL GROUP
,
Red Cow Complex
,
red cow extension
,
Red Cow Inn
,
Red Cow Moran Hotel
,
venues dublin