Posted: July 3, 2014
Moran Hotels specialize in delivering excellent hospitality to their customers.
Moran Hotels offer state of the art meeting rooms. Features vary between properties, room hire includes: FREE WIFI, mineral water, high spec AV, smart boards, LCD projector & screen, adjustable light, sound & climate controls & natural light.
We have two Moran hotels located in Ireland and two in the UK.
Location:
Red Cow Moran Hotel located in Dublin
Silver Springs Moran Hotel located in Cork
Chiswick Moran Hotel located in London
Crown Moran Hotel located in London
The Red Cow Moran Hotel is Dublin's Landmark Conference Venue. It is ideal for conferences & meetings as its location is central for all commuters coming from all areas of Ireland. Our teams guarantee a prompt response to your conference enquiries as well as detailed coordination before and throughout your event. There is a full support system in place for all technological requirements and an assortment of audio visual equipment can be sourced.
Silver Springs Moran Hotel in Cork is one of southern Ireland's largest conference venue. It can host up to 1,500 delegates. It caters for small, medium and large conferences. We have two conference suites which can hold up to 800 delegates per suite.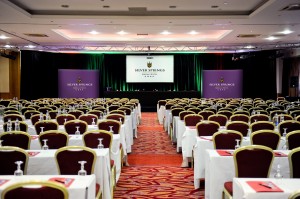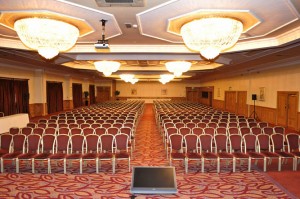 Crown Moran Hotel in Cricklewood is one of the most strategic locations to host a meeting or conference in London. The conference centre can hold up to 300 delegates. It is conveniently located near the M1, central London, national rail stations and all London airports.There are 2 suites available; The Bentley Suite can cater for a larger event of up to 300 guests while The Sala Suite can host an intimate event of up to 160.
Chiswick Moran Hotel is the perfect option for a conference or meeting as it close to central London, Heathrow airport and all major West London Business Parks. It has four meeting rooms. Fairfax can hold up to 80 delegates, Westwood can host meetings for up to 18 delegates, Sunset & Beverly can hold up to 10 delegates.
Visit Moran hotels for more information.