Posted: April 17, 2013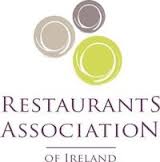 We are delighted to announce that all six hotels located in Ireland – the Silver Springs Moran Hotel in Cork, the Red Cow Moran Hotel in Dublin, and the Bewley's Hotels in Ballsbridge, Newlands Cross, Leopardstown and Dublin airport – have now joined The Restaurants Association of Ireland.
We take pride in supporting and ordering from Irish business and local suppliers where possible. We've committed to providing choices for diners increasingly concerned with where their food comes from and how it impacts on the environment, as well as being committed to giving their diners great food and great value for money.
Communications Director Tracey Moran, is delighted to join the Restaurants Association of Ireland: "We are very happy to be members of an association that supports and promotes the restaurant industry in Ireland so well. Our six hotels in Ireland have a variety of food offerings – fine dining, gastro-pubs, casual dining – but in all of our food outlets we strive to demonstrate the passion and enthusiasm we have for Irish ingredients, local suppliers and sustainable sourcing, and above all we strive to ensure each and every one of our diners has a great experience.
Adrian Cummins, Chief Executive of The Restaurants Association of Ireland welcomed the Moran & Bewley's Hotel Group to its ranks of membership:  "There has never been a better time to join the association as it goes from strength to strength. We are very proud to be associated with six Irish-owned, family-run hotels, for whom the association will work on behalf of to improve the restaurant industry and create a better working environment for everyone in the hospitality industry. The hotels in the Moran & Bewley's Hotel Group are landmarks in modern Ireland and we will work tirelessly to ensure they remain that way".
Founded in 1970, The Restaurants Association of Ireland is the professional body of the Irish Restaurant Industry. The primary functions of the Association are to promote and defend the interests of its members. The Irish restaurant industry employs 64,000 people and contributes €2 billion to the Irish economy each year. The RAI now represents in excess of 700 members with categories including fine dining, casual dining, ethnic, family, gastro pubs and hotel restaurants. The Association is officially recognised by Government and state agencies as representing the industry, and serves as the voice for restaurants with both local and national government. It is frequently called on to give the industry view and to participate in a wide range of bodies set up to consider future policy and/or legislation.
We look forward to welcoming you all!
Tags: