Posted: March 16, 2011
On Wednesday 20th April 2011, the world's number one Abba Tribute Act 1974 will perform at the Silver Springs Moran Hotel in Cork.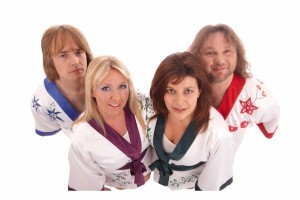 Alieen McLaughlin (Agnetha), TJ Davis (Frida), Robin Scott (Benny) and Jules Dodd (Bjorn), all first met while working with world famous tribute band Bjorn Again during the late 90s and early 00s and due to a continued demand for all four to perform Abba's music together once again, they decided to create a new and exciting show of their own; 1974.
1974 are a global hit and their performance of Abba's infectious popular songs guarantee a fun night out.  In their own words; "You can dance, You can jive" Brace yourselves for the time of your lives!
Tickets cost €20 and are available NOW from the Silver Springs Hotel in Cork, contact 021 450 7533 for more details.
For more information on the show, visit http://www.1974theabbayears.com/