Posted: November 21, 2014
The Winter Wonderland event in Hyde Park in London is one not to be missed. It's a magical time of year and the atmosphere surrounding the park during the event is unforgettable.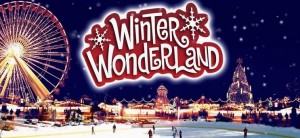 It opens up on Friday the 21st of November and closes the 4th of January. It is open from 5pm daily.
Enjoy the winter festivities whether you are ice-skating on the largest ice rink in the UK, visiting Santa in Santa land, shopping in one of the 200 chalets selling all the Christmassy crafts & potential gifts for your loved ones at Christmas, or having a laugh at Zippos Christmas Circus; the list goes on and there is something here that everyone will enjoy.
There is plenty of food stalls, restaurants & pubs that serves delicious food & drink to warm you up on the cold crisp winter nights.
New to Winter Wonderland includes Bar Ice-it means what it says on the tin! Enjoy a cool drink in a sub-zero environment where everything is made from ice!
Do be sure to wrap up in your winter woollies whilst you enjoy the Christmas atmosphere surrounding the event!
After the event treat yourself to a lovely stay at either of our Moran Hotels– Crown Moran Hotel and Chiswick Moran Hotel.
We offer great value rates on overnight stays. Both hotels offer excellent delicious dining & Bar services.
Special Offers at Crown Moran Hotel
Special Offers at Chiswick Moran Hotel