Posted: November 5, 2014
We are delighted to be nominated this year for the 2015 Wedding Online Awards.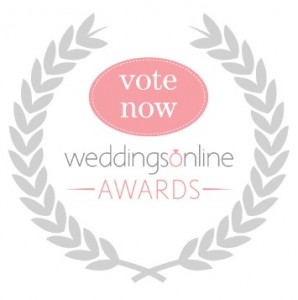 The categories we are in are 'Exclusive Venue of the Year' and 'Hotel Venue of the Year Leinster'.
We really need your help to win the Weddings Online Awards 2015 for Red Cow Moran Hotel and Bewleys Hotel Ballsbridge.
Could you please vote for Thomas Prior Hall to win 'Exclusive Venue of the Year' and Red Cow Moran Hotel to win 'Hotel Venue of the Year Leinster'.
Red Cow Moran Hotel is one of the most highly recommended Dublin Wedding Venues which can cater for up to 550 guests and indeed more intimate weddings too. We have launched a new Ballroom for weddings in The Four Star Red Cow Moran Hotel. The ballroom boasts a scheme of plush cream and gold. The gold is reflected in our opulent crystal chandeliers. The ivory and gold colour schemes complements all wedding themes. Red Cow Moran Hotel offers a contemporary yet homely backdrop for this very special occasion.
Tucked away neatly behind stunning greenery and an iconic water fountain, you will find Thomas Prior Hall in Ballsbridge Dublin 4. This unique Dublin Wedding Venue, Thomas Prior Hall promises to create an unforgettable day for both you and your guests. This stunning Dublin wedding venue is surrounded by manicured lawns, tall chestnut trees and an iconic white water fountain. The stunning water fountain is an excellent backdrop to wedding photos and civil ceremonies.
The Weddings Online Awards recognise the success, dedication and extremely high levels of quality and service given by the Irish wedding industry. We are delighted to be apart of this competition.
Weddings Online has become Ireland's most loved Wedding Community, connecting brides and grooms-to-be with the perfect Wedding suppliers.
Voting has opened on the 3rd of November and will close on the 5th of December.
We would love if you could all vote! The finalists will be announced on Wednesday 12th of December.
Voting is really easy just click on this link but be sure to vote for both categories at the same time… #wolaawards2015
http://www.weddingsonline.ie/blog/awards/vote/
Thanks everyone!!