Posted: January 26, 2016
With Valentine's Day only around the corner talk returns once more to weddings and what's hot and what's not this year! With this in mind we thought it might be fun to share some of the predicted and growing trends (in no particular order) that are making a name for themselves for 2016;
1. Mismatched Bridesmaids
Is Ireland ready for this yet? One of the predictions for 2016 is to forgo the line of identical bridesmaids for a mix of attire that best suits the individual, this also includes using separates that the ladies can add to their wardrobes and use again thereafter. Coast have some a great selection of bridesmaid styles to choose from.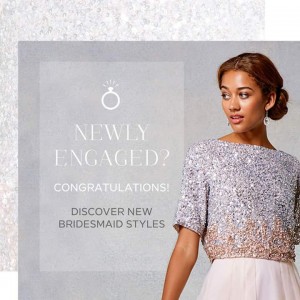 2. A Dessert Display rather than an official wedding cake
We saw the influx of cupcake 'cakes' but this appears to have moved even further into offering a full dessert display so guests can pick and choose from a range of sugary delights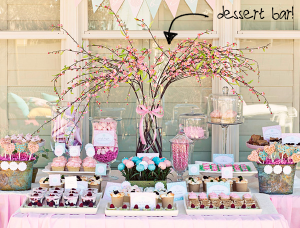 3. Fun Photography
Standard static group shots are soooo last season, bridal couples are electing instead for more reportage-style photography that tells more of a story. Add a little action to wedding photographs by 'staging memorable scenes' for example bridesmaid doing up the buttons on the brides gown or beautiful bride sweeping down magnificent staircase in the Lobby of the Red Cow Moran Hotel towards proud father with tear in his eye. At the reception another popular one is for the bride and groom to share a piece of cake rather than the traditional cake cutting image. If you're really daring you could even hire a drone to take some random aerial shots.
4. Boho Brides
Floaty off the shoulder dresses with floral headpieces and lashings of lace are trending once more for 2016. Carry the look into the reception venue by adding dream catchers, lots of texture and bold florals.
5. Personal Details
Bridal couples are veering more and more towards adding personal touches to their wedding reception. A particularly popular choice is naming each table after a special place the couple or either bride or groom have visited that holds a special place in their heart. There is no end though to how far you can take this and other fun elements include; personalised seating cards; printed pics of each guest as children for their place setting – this is great way to open proceedings on a lovely light hearted note or give a CD of you and your hubby's favourite tunes as a unique wedding favour
6. Lighting
Lighting is getting bigger and bigger and with the introduction of fake candles that are so real you could mistake them for the real thing, couples are not skimping on this element of their wedding décor. An inexpensive but effective way to add a warm atmosphere to any setting.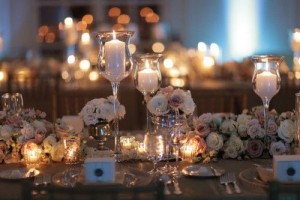 7. Creative Seating and Seating Plans
Gone are the days of wedding receptions where the Bride's family are on one side and the Grooms on the other. Big efforts are now being made to mix the two families and this has the biggest implication at the wedding banquet. Couples are choosing to ditch the top table and instead to sit with their guests and others are also switching from rounds to trestle tables to allow guests to sit more closely and engage more easily with each other.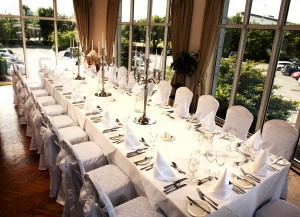 8. His & Hers Cocktails
This adds a fun element to the pre-reception event at a Wedding and often tells merging family and friends a lot about the two personalities who have joined together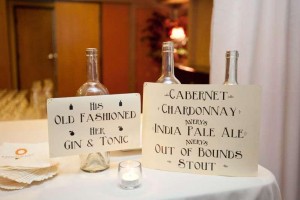 9. Multiple Music & Entertainment Options
Each stage of the wedding has become an event in itself and bridal couples are tending more and more to reflect this in their entertainment plans. A full schedule could incorporate a gospel choir or a folk singer for the marriage service, a pianist for the drinks reception, instrumental during dinner followed by the 'main' wedding band and closed off with a DJ….phew! Whatever the choice make sure that you book your main act early! Some of the best wedding bands in Ireland can often be booked out years in advance.
10. Non Floral Centrepieces
Anything goes for table centrepieces these days, from a potted tree to a flowering plant. A budget friendly version would be to use bare branches and adorn with cheap and cheerful ornaments like sparkly jewels or crepe paper. Our beautiful candelabras are still proving popular for weddings at the Red Cow Moran Hotel.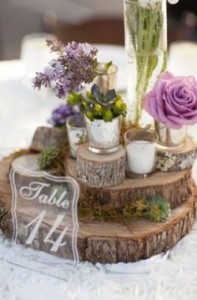 So there you have it, there are loads more depending on which magazine you pick up or which website you google but these were our favourites and the best thing about them is all could be incorporated into your wedding reception at the Red Cow Moran Hotel.
Our Next Wedding Showcase is on Wednesday 17th February (5-8pm) so why don't you come along. Admission is free and it presents a great opportunity for you and members of your bridal party to see our magnificent ballroom, chat to our team and get tips and advice from a host of experts on a whole range of wedding trends for your own Special Day!
www.redcowmoranhotel.com/weddings Email: redcowweddings@moranhotels.com