Posted: September 15, 2014
Crown Moran Hotel Cricklewood is a favourite for dining and drinks among locals and hotel residents alike.
We offer several dining options.
PanAsia at the Crown
PanAsia cuisine offers the very best ingredients across the Asian Continent. Our inspiration in PanAsia dishes come from Thailand, Malaysia, The Phillippines, India & Japan. PanAsia offer a unique dining experience that is not to be missed.
Check out our PanAsia Menu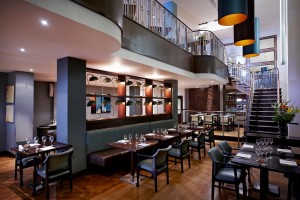 The Crown Pub
The Crown Pub is one of London's most iconic pubs in North London.
We are delighted to announce that The Crown has recently been awarded a Quality Approved plaque from Guinness, so be sure to enjoy the perfect glass or pint on your next trip to the Crown.
In addition to the extensive wine and drinks list, you can enjoy some of the tastiest bar food from 12pm to 10:30pm daily.
We also serve food in the lobby and mezzanine in the hotel from 12pm to 10:30pm daily.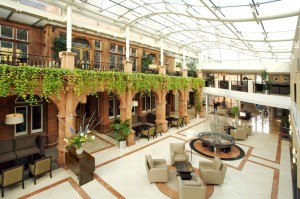 Check out our Crown Lounge Menu
Check out our Crown Lobby Menu
Crown Moran Hotel offers a private setting in either The Bentley or Sala Room if you are looking to host a dining event.
Crown Moran Hotel also offers a Members Club, if you could email Abi at sales.crown@moranhotels.com to find out more information.