Posted: April 14, 2016
Choosing the best Dublin City Venue for your Meeting or Conference could be made so much easier by reading through these top tips!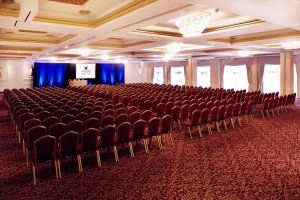 1. LOCATION: Consider your audience, where are your attending delegates travelling from? It is so important nowadays to consider access for both National and International attendees when choosing your Dublin City Venue. Will they be travelling by road, rail or air? Is the chosen venue convenient to the main transport links?
2. THE RIGHT FIT: What impression are you trying to make with your event? It is important to consider how well aligned the image of this Dublin City Venue is with your brand. Will the venue chosen reflect or detract from your events image?
3. CAPACITY: What event are you looking to host and what capacity do you need to facilitate? There is nothing worse than having to go with a Dublin City Venue that is too small and therefore restricts how many you can invite or how you structure the day. On the other hand, choose a venue that is too large and you risk a lack of intimacy and contact with your delegates. An informed chat with the venue representative will help you agree the best fit to suit all the criteria but it's important to have a choice of options located within the one venue so you have flexibility.
4. TECHNOLOGY: We have all heard about the disaster that was the Web Summit 2014. If the success of your event is dependent on technology then it is crucial that the venue you choose can accommodate your requirements. An added bonus is to choose a venue that has a person with good technical expertise based onsite so you can get informed answers to your technical questions and also have help onsite should you need it.
5. COST: If the recession has taught us anything it is the willingness to negotiate and most venue operators will negotiate if the budget is not quite meeting the costs particularly if it is a largescale event with multiple elements. What is important to remember though is that first impressions last so if you are staging an event to impress, then it is important not just to pick the right Dublin City Venue but to ensure that the accommodation and catering (indeed all the elements) befit the audience and impression you want to give and that might need a little relaxing of the wallet on occasion.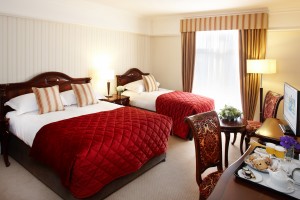 6. ACOMMODATION: Is this provided by the chosen Dublin City Venue and if not are there facilities nearby for delegates who need to stayover? It is always simpler for all concerned to try and select a venue that ticks as many boxes under one roof as possible and one of these is to have rooms onsite. If the venue is a hotel it is important to check if they can facilitate all of your delegates and if not, ensure they have a relationship with another hotel for overflow rooms.
One of Dublin City's best known event venues; four Star Red Cow Moran Hotel believes it can tick all these boxes for you. Check out www.redcowmoranhotel.com/dublin-city-venue
Tags:
best conference venues dublin
,
best dublin events venue
,
best meeting venue dublin
,
conferences at red cow moran hotel
,
conferences dublin
,
dublin events venues
,
Dublin Hotel
,
events at red cow moran hotel
,
hotels in Dublin
,
meetings at red cow
,
meetings at red cow moran hotel
,
meetings dublin
,
Red Cow Complex
,
red cow events venue
,
red cow for conferences
,
Red Cow Moran Hotel
,
red cow moran hotel dublin
,
successful dublin conference
,
successful meetings dublin